LATEST MINIATURE NEWS
---

July 18th 2017Re-stock
Just to let you all know we've now had a re-stock of our Cowboy Orcs.
The new dwarf/human/orc/goblin figures will be added to our store as soon as everyone who backed our Kickstarter campaign receives their figures, which hopefully wont be too long as they have all been posted!
---
---
June 17 2017
The Named Dwarfs
We now have the names of all our Cowboy Dwarfs (big thankyou's to all our backers) so without further ado please let me introduce to you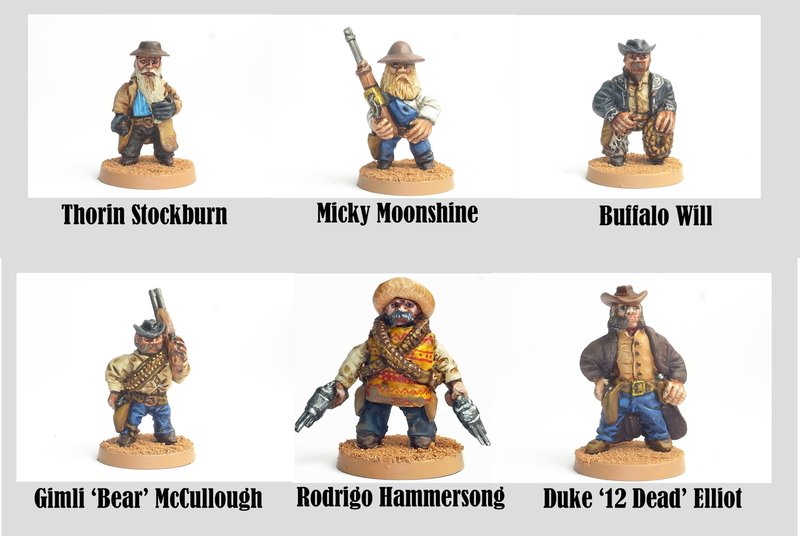 ---
May 25th 2017
Final Days of our Kickstarter
Its the last few days of our Kickstarter and although we are funded there are still some great pledges to be had ie name a dwarf cowboy and some painted sets.
We really need your support to get at least one more stretch goal - the Gwimm Brothers - before the Kickstarter ends on Sunday 28th May. Here's a picture of Ma's Boys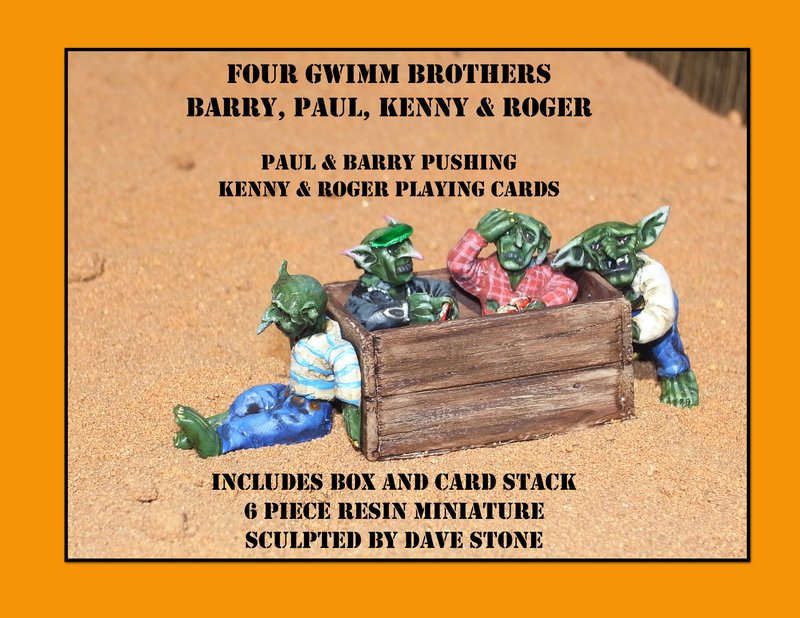 Please share this project with as many people/groups/forums as you can and lets get everyone some more free minis! Click the link to the Kickstarter below
https://www.kickstarter.com/projects/21843325/wild-west-fantasy-miniatures
Many thanks
Gary & Alison


---
---
15th May 2017
Kickstarter Funded!
We are delighted to announce that our Kickstarter is now funded. We still have another 14 days to go so its onto the stretch goals and free minis. We've already opened up the first two stretch goals - sweet little Ma Gwimm and a set of new orc cowboy heads. Next is the Gwimm Brothers (Ma's boys!).
We announced yesterday a new stretch goal and its a biggie, affectionately called 'Big Guy' - here's a picture of him (we did warn you he was big!)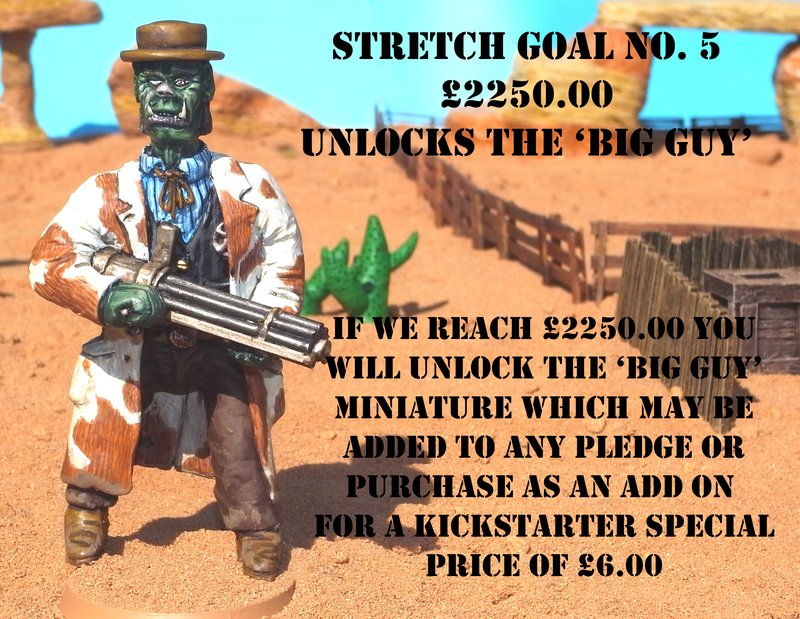 We do hope you like him! Thankyou to everyone who is supporting us with this project and please keep sharing - the more backers and money raised, the more stretch goals and freebies for all!
Kickstarter Now Live
1st May 2017
We are delighted to announce that our new Kickstarter is now live!
Click the link below and check it out. Please share with all your friends too! Here's a photo of the 17 new miniatures we have
Many thanks - Gary & Alison
https://www.kickstarter.com/projects/21843325/wild-west-fantasy-miniatures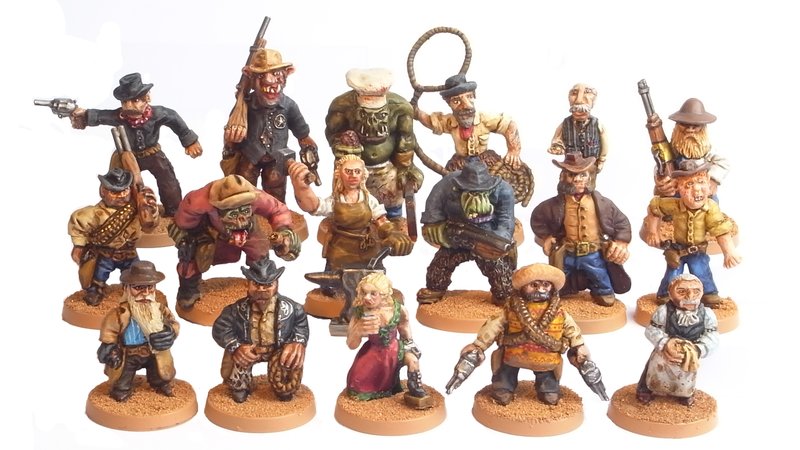 ---
---
Kickstarter Date Now Confirmed
11th April 2017
Our new Kickstarter will start on Sunday 30th April 2017. We have 18 new minis for the Weird Wild West - new dwarfs and humans and some more Orc characters. Make a note in your diary!!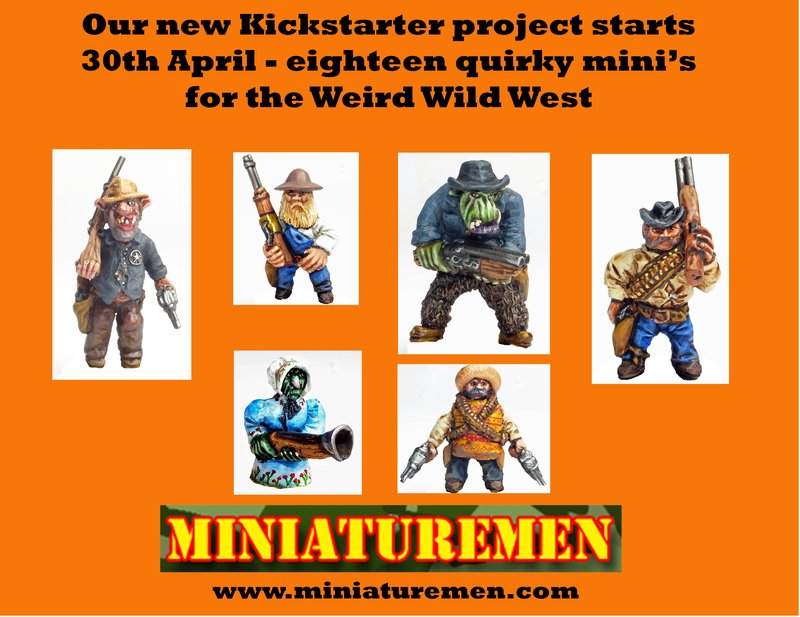 ---
Off to the painters we go!
22nd March 2017
These boys are naked so its off to Matt they go for him to do his magic on!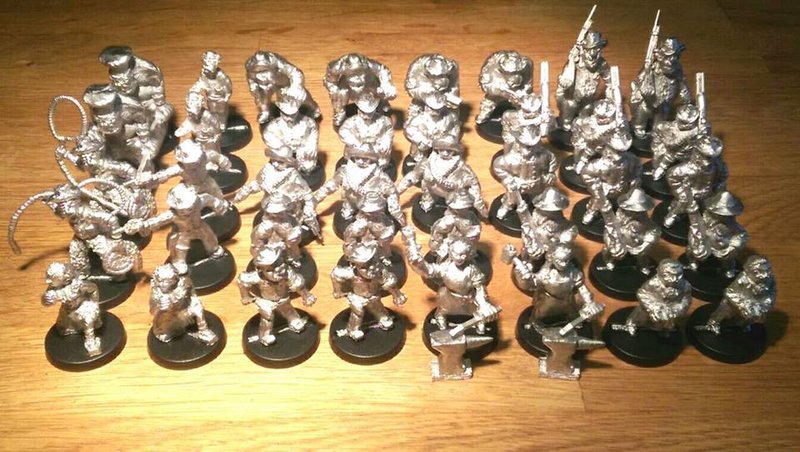 ---
New Kickstarter Coming Soon!
28/03/2016
We are pleased to announce that we have a new Kickstarter coming in April (date to be confirmed) but thought you might like to see a sneak peek at some of the new figures! Hope you like them!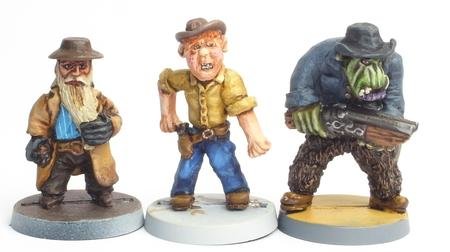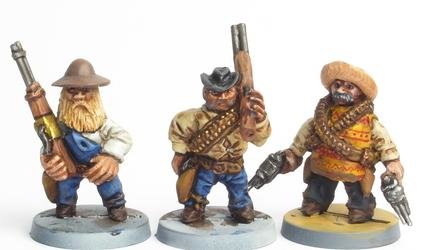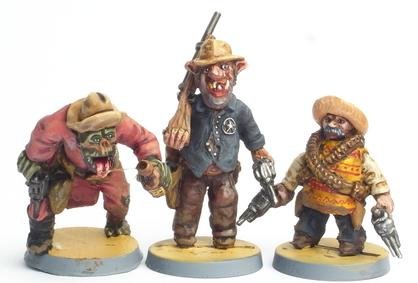 Keep an eye on our Facebook Page for the Kickstarter launch date.
---
Alternative Transportation for your Orcs or Orks
10/02/2016
Just added to the store - resin bison with rider legs!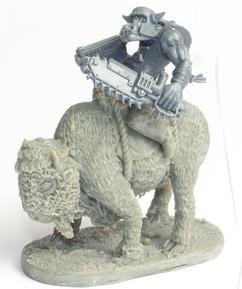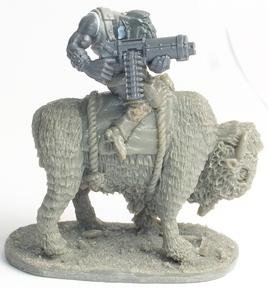 Designed for our own Cowboy Orc range these big beasties would make excellent mounts for Ork Boarboyz or alternative Biker Boyz.
There are seven different bison in total, all have rider legs attached with gun belts and holsters and each bison has its own unique equipment.